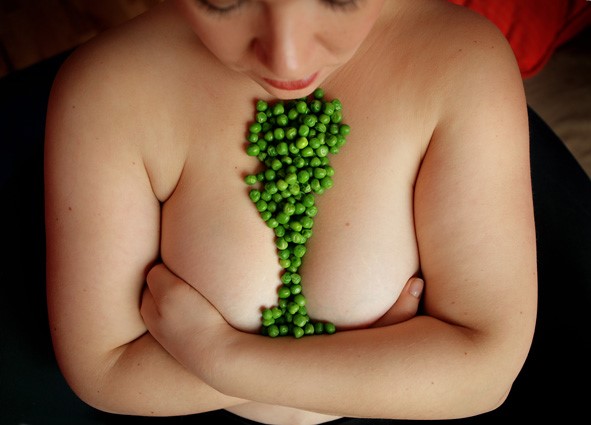 Dance artist Johanna Tuukkanen and writer-performing artist Emma Puikkonen met again after thirteen years. Along was invited light designer Jari Granlund. Result from conversations, rehearsals, shared meals and cosmetic observations was literary-dancing duet for two women premiered in Kuopio, Finland in spring 2006.
The work moves between dance, live art and performance art. Its theme is everyday deeds that form the continuum of life. The artists celebrate all those minutes that we spend on cosmetics, eating, writing e-mails, sitting in car and changing cat litter. Tuukkanen, Puikkonen and Granlund have wanted to create a situation where an intimate and direct relationship with the audience is possible. The work is performed for maximum 10 people at a time.
Can I touch you, if I close my eyes?
If I fed you, what would you like to eat?
Concept of the performance series: Johanna Tuukkanen
Direction/choreography/performance: Emma Puikkonen, Johanna Tuukkanen
Light design: Jari Granlund
Sound design: Ossi Varonen
Photography: Pekka Mäkinen
Video documentation and production: Mladen Zagorac
Performance assistants: Maija Eränen, Tiina Munde
Production: Maija Eränen, Johanna Tuukkanen
Supported by: Regional Arts Council of North Savo, Arts Council of Finland, Regional Dance Center Kuopio
With thanks to: Lite-designs/Ari Tiilikainen, Valolaterna, Vilja Ruokolainen, Arja Laitinen, Anniina Aunola, Meri Tegelman, Viveka
Premiered at an empty shop in Kuopio, Finland 21st of March 2006.
Photos: Pekka Mäkinen