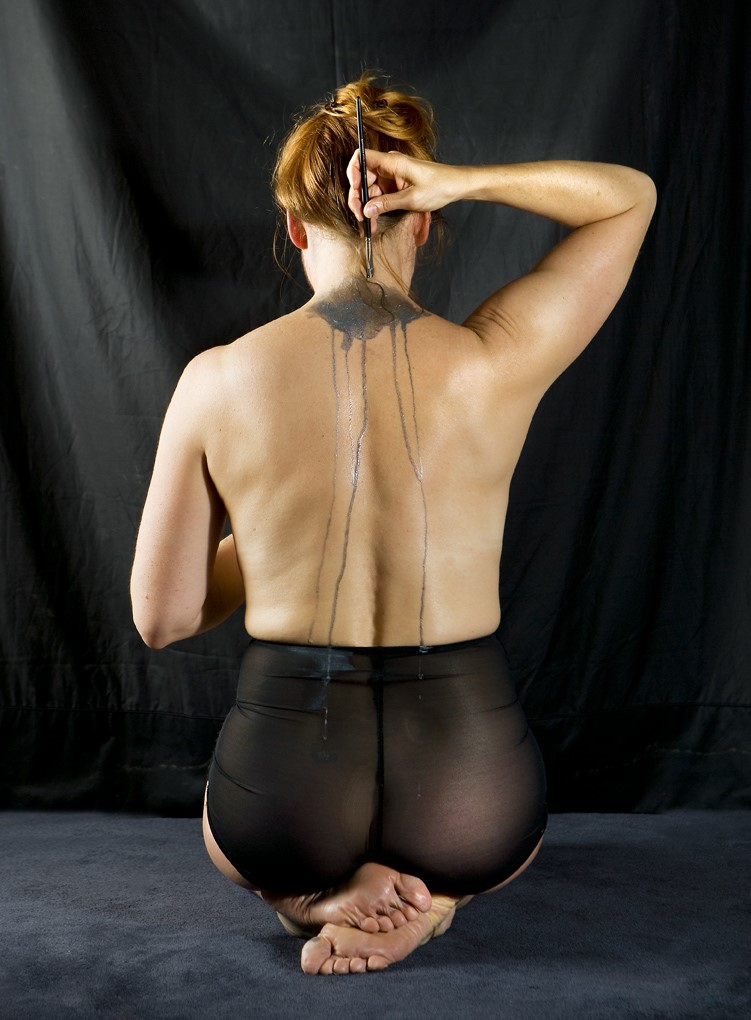 MAP OF SCARS is a multi-layered map consisting of scars drawn by three charismatic female dancers.
Concept & choreography: Johanna Tuukkanen
Performers: Sannamaria Kuula, Tuovi Rantanen & Pirjo Yli-Maunula
Music & sound: Tatu Metsäpelto
Light design: Ainu Palmu
Photography: Pekka Mäkinen
Underwear: Tyra Therman
Production: Live Umbrella & Regional dance centre of Eastern Finland
Supported by: Dance Centre of Eastern Finland, Arts Council of Finland, Flow Productions & Johanna's training place: Element Studio
Thanks: Anniina Aunola & Eeri Pihlajakari
Performances in Kuopio:
Fri 16.11.2012 at 7 pm, premiere
Sat 17.11.2012 at 7 pm
Sun 18.11.2012 at 4 pm
Venue: Sotku, Suokatu 42, Kuopio, Finland
Tickets: 15 / 10 €
Bookings: itak@itak.fi / + 358 (0)44 055 3009
Tickets also at the venue one hour before the performance. Cash only.
Joensuu:
Tue 20.11.2012 at 6.30 pm
City theatre of Joensuu, Rantakatu 20, Joensuu, Finland
Tickets 18 / 16 €
Bookings: Lippupalvelu: www.lippupalvelu.fi / 0600 10 800, carelicum.lipunmyynti@jns.fi / +358 (0)13 267 5222. Tickets also at the venue one hour before the performance.
Oulu:
Fri 1.2.2013 at 7 pm
Sat 2.2.2013 at 7 pm
Kulttuuritalo Valve, Hallituskatu 7, Oulu, Finland
Tickets: 15 / 10 €
Bookings: Kulttuuritalo Valve, lippupiste, gsm +358 (0)8 558 47 575

Sannamaria Kuula is a Kuopio based freelance dance artist with an MA in dance. She works in the field of dance as a choreographer, performer and teacher. Kuula is interested in the essence of movement and moving, as well as the interplay between sensation and movement. As a dancer she last performed in Maj Vinkell 2012.
Ainu Palmu works as a light designer mainly in the contexts of contemporary dance and circus. She also creates installations with Kajo group. Palmu has studied in Tampere, Finland and London, UK.
Tatu Metsäpelto is a composer and musician from Kuopio who has created music and sound for Johanna Tuukkanen's works since 2007. Alongside composing for stage, Metsäpelto performs as Dave Forestfield. He has released four albums, the latest being "Hollow Soul", 2012.
Pekka Mäkinen is a freelance photographer who has worked with numerous choreographers and theatre makers. With Johanna Tuukkanen he
has collaborated in several projects since 2000.
Tuovi Rantanen is a Helsinki based freelance dancer with an MA in dance. She has worked in diverse groups and productions since 1987 including Dance Theatre Hurjaruuth, Minimi, Alpo Aaltokoski Company and Karttunen Kollektiv.
Johanna Tuukkanen is a freelance artist living in Kuopio. She has collaborated with artists from different backgrounds in the contexts of dance, live art and performance for 15 years. Her latest works include Follow me – audio walk (2012), Twirling World (2010), Acts of Clothing (2009) and BODY/HAIR (2009). Tuukkanen also works as a curator and as the artistic director/senior producer of ANTI – Contemporary Art Festival.
Pirjo Yli-Maunula is a dance artist based in Oulu and she has worked in the field for over 30 years. Enjoying working in interdisciplinary and communal processes, she works in national and international collaborations. Yli-Maunula loves traveling and spends a third of her time in residencies and touring. For Yli-Maunula important qualities in creating art are authenticity and bareness, sensuality and sensory perception, passion, exaltation and playing.