I spent a couple of days in Stavanger, Norway last weekend. My schedule was really tight so I didn't get to spend so much time getting to know the city but I did make a walk from the city centre to TouScene with Anne-Marte and Teresa. Teresa was at the residency at TouScene so we were both new to the city. Anne-Marte, who lives in Stavanger, gave me a kind of a lecture about the city, its history and current situation. Here are some images of our walk from the main church to TouScene along Pedersgata.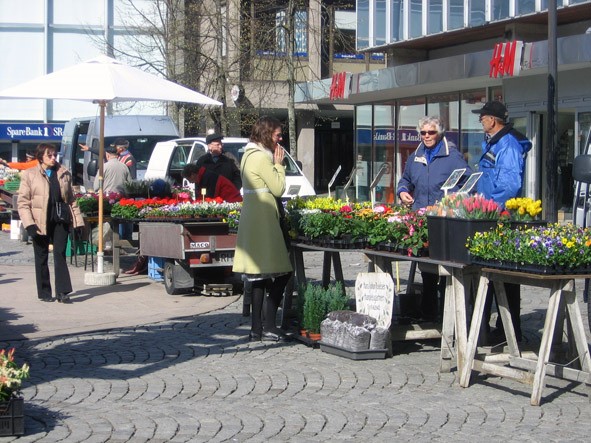 The flowermarket.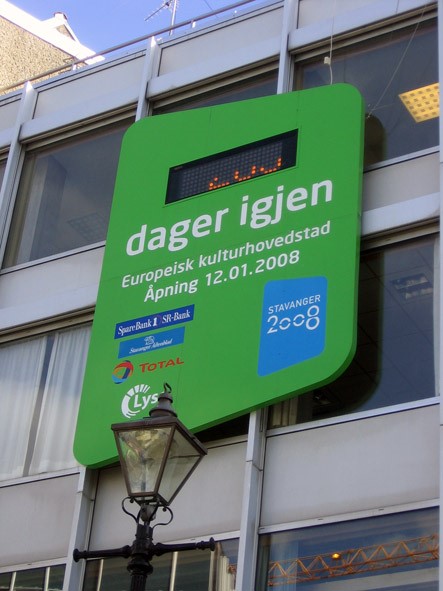 Two hundread and something days to look forward to Stavanger 2008, the European Capital of Culture, a project I'm involved in. I'll let you know more soon.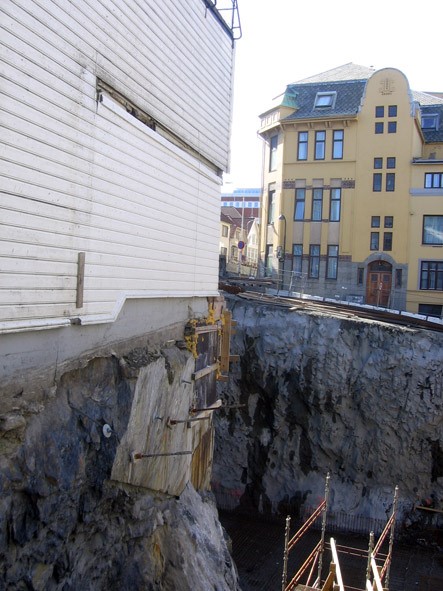 Poor old houses. In a small city the way to create more (parking) space is to dig further down.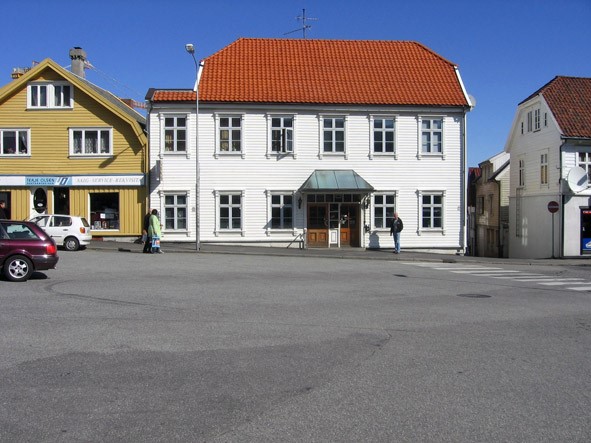 One of the two places to buy wine or spirits in Stavanger. Is there a way you could somehow know this from outside?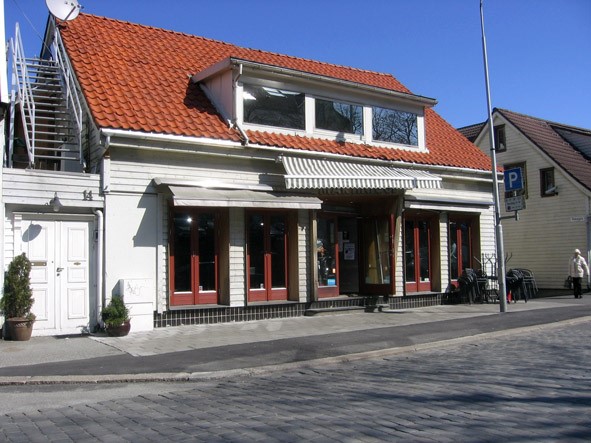 A bar.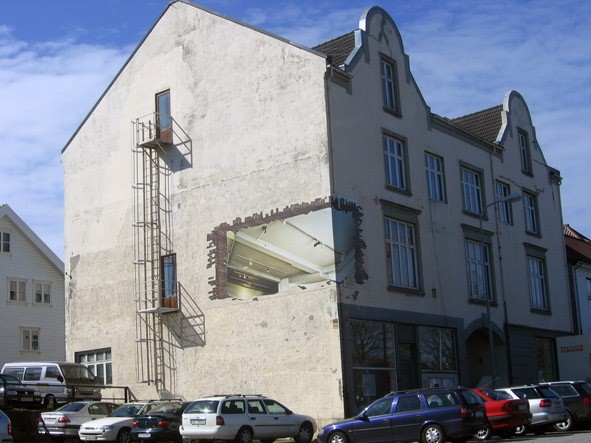 Some kind of artists organisation and space.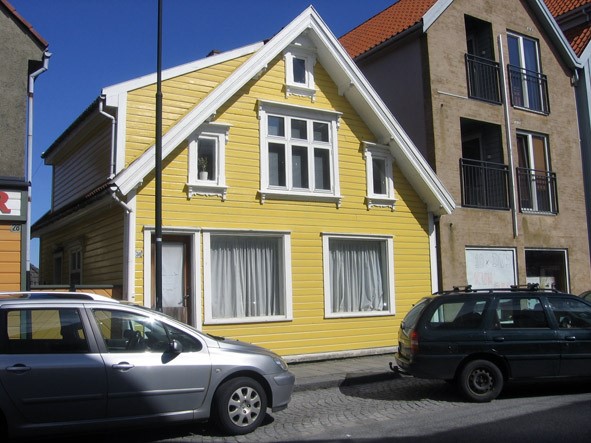 Old and new.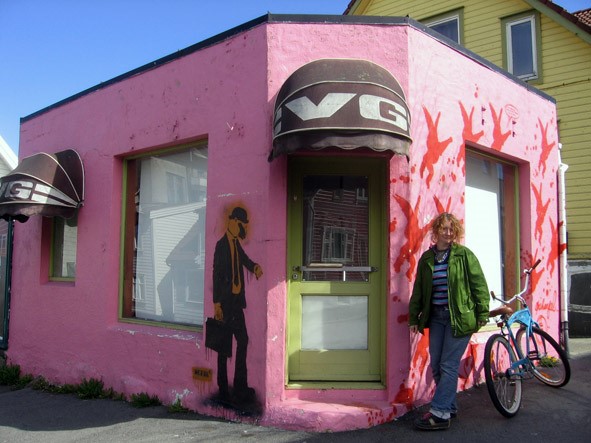 Gallery 21m2 and Teresa.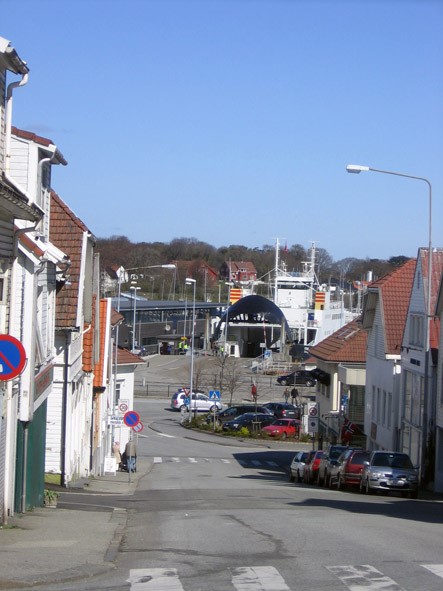 A ferry to take you to Bergen, for example.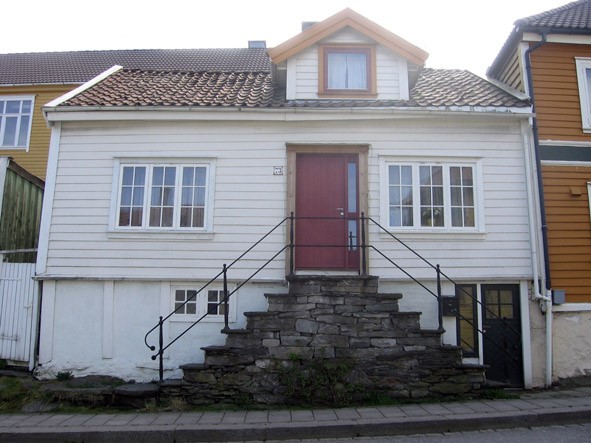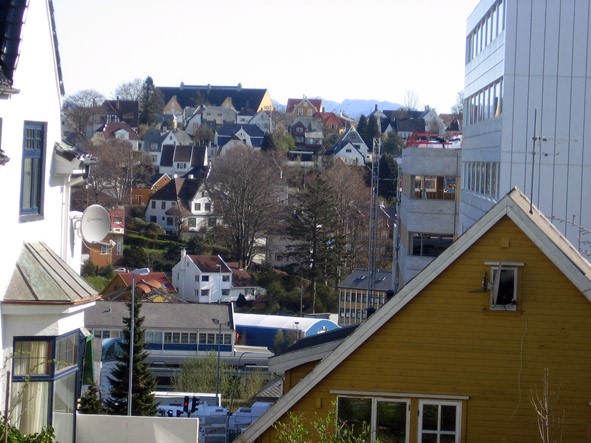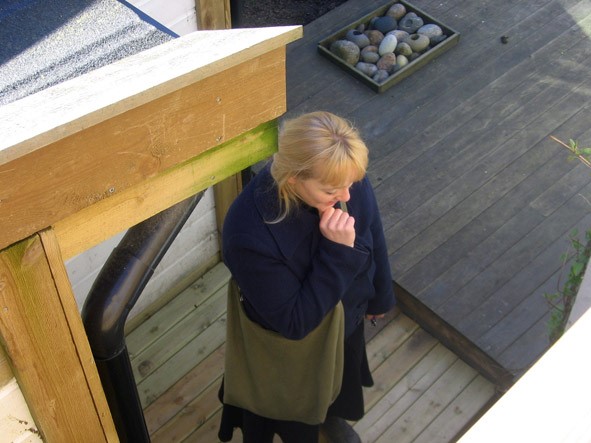 Anne-Marte in her garden.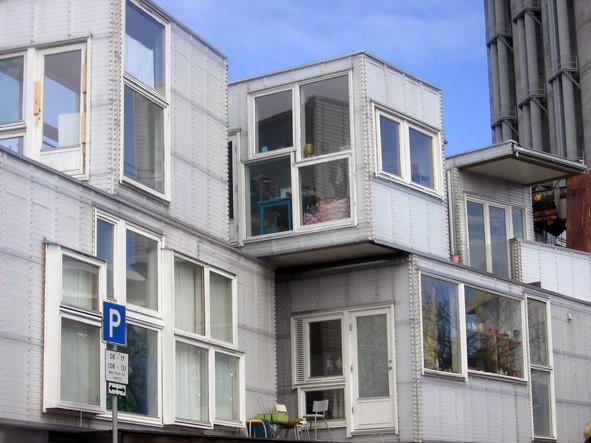 Houses made of containers by architects whose name I cannot remember.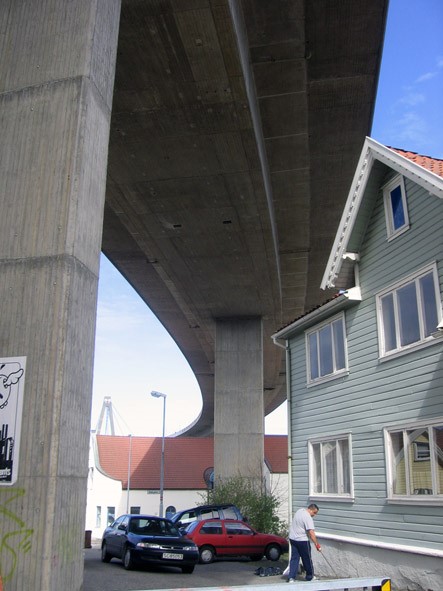 Huh. The new pretty agressive bridge built over the old houses on Pedersgata.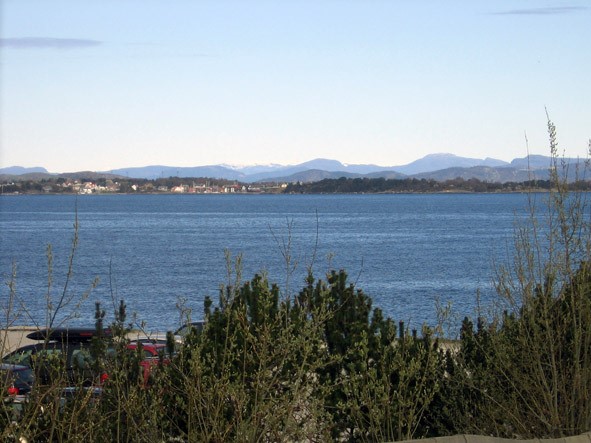 The view from TouScene.
And here's a few images taken on my walk to my B&B.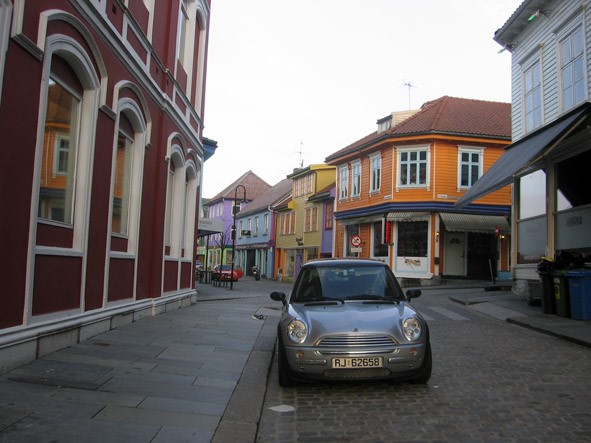 Old houses in the city centre. The colours were just amazing.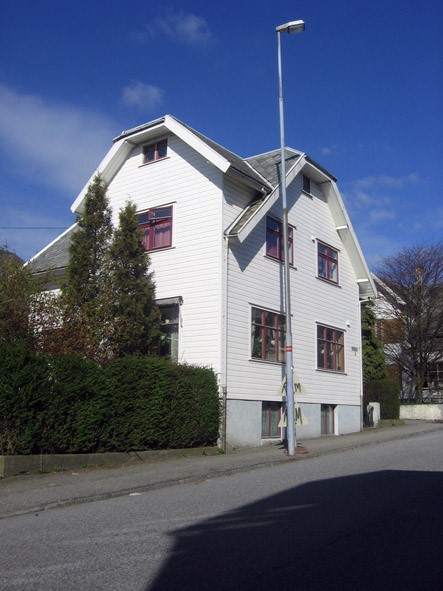 A nice wooden house, don't you think?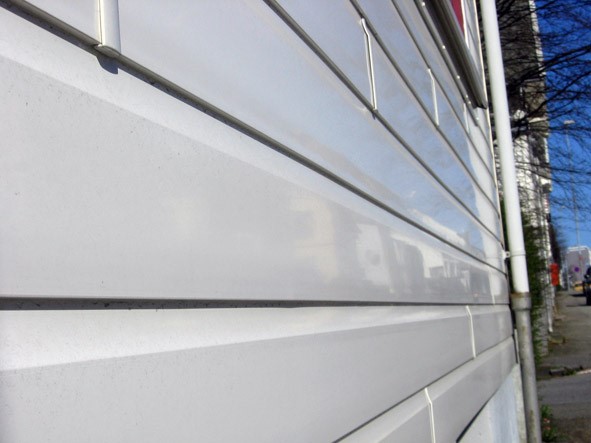 Yeah, you would think so, but actually it's 'renovated' by using the plastic panel on top of the old wood.