What a pleasure to spend relaxing days at home! The autumn has been busy and intense and I've been a lot on the road – traveling between Kuopio and Helsinki, rehearsing in Oulu, visiting Oslo, Barcelona, Berlin, Düsseldorf and Graz. If I remember correctly! It's all been exciting and interesting but also very tiring. So I'm grateful for these easy days. I've had family around, enjoyed saunas and good food, cakes my daughter had baked, lovely chocolate treats and some presents. Bliss!
For ages I've wanted to have a facial treatment to clean and take care of my skin. Somehow there's never time or money and I haven't had a facial in years – which I'm ashamed to admit since I'm wearing makeup regularly and when performing, quite heavy ones also. So the other night I decided that I should do something about that and made a reservation for HydraFacial treatment at Beautyzone in Kuopio. And I'm so happy I did! I loved the treatment and my skin feels so different, cleansed, soft and the pores are visibly reduced. What I'm rather shocked about is that the woman who did the facial, diagnosed my skin as couperosa – prone to redness. This makes total sense and I don't understand why I hadn't thought about that before! So my uneven skin tone is not about poor skin care habits or bad products – it's about redness that gets worse with aging and the freezing cold weather. I'm glad I'm aware of that now! I need to use good, hydrating, soothing and protecting products and apparently vitamin c is good for redness.
So since I'm in need of a night cream, I went to town today to check out the sales and to find a suitable cream. A salesperson at Sokos was very kind and gave me philosophy product samples to try which is just great because I'm not going to buy a new cream without testing it first.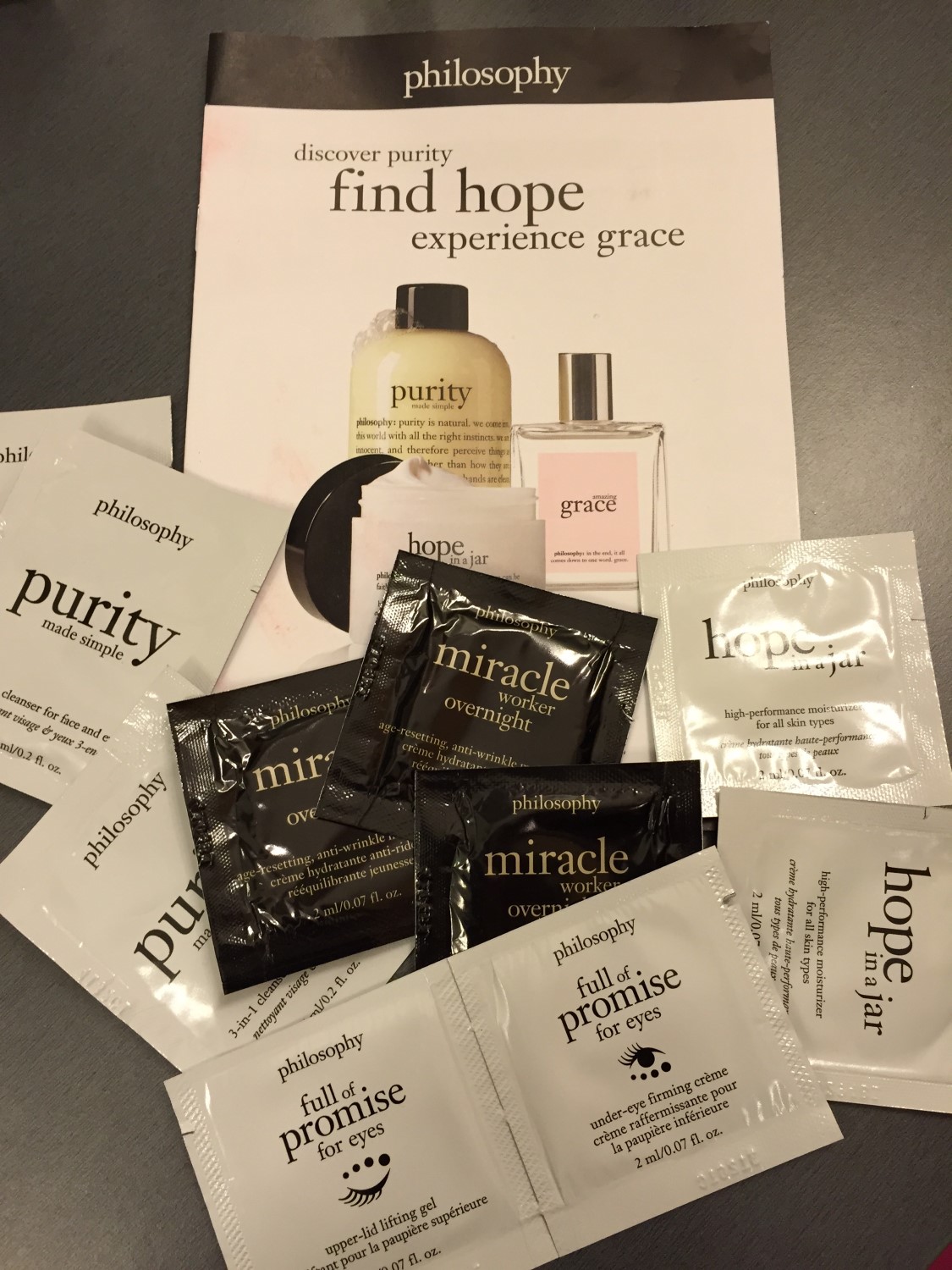 I'm especially interested in the miracle worker night cream but also the cleanser and eye treatment sounded great! Let's see they feel on my skin.
Anttila had all the Lumene products (except the natural code) -40% off! I bought the basic but very good eye makeup remover, the loose translucent powder, nail varnish remover and a new color correcting concealer! Fab. Hopefully it'll help me with my redness so that I can wear a very light foundation.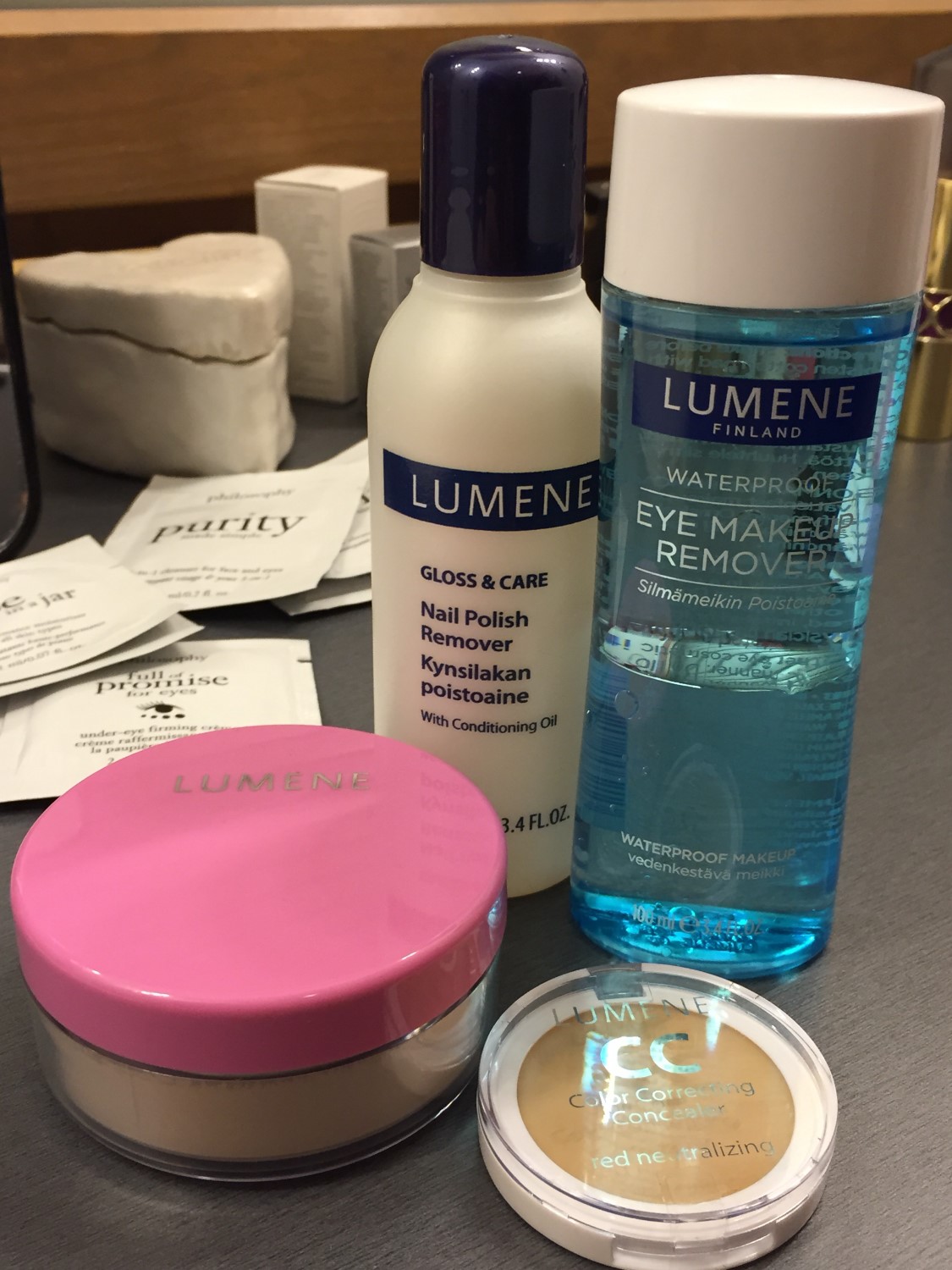 Today I was first time using my Tom of Finland shopping bag by Finlayson- love the black and white simple style.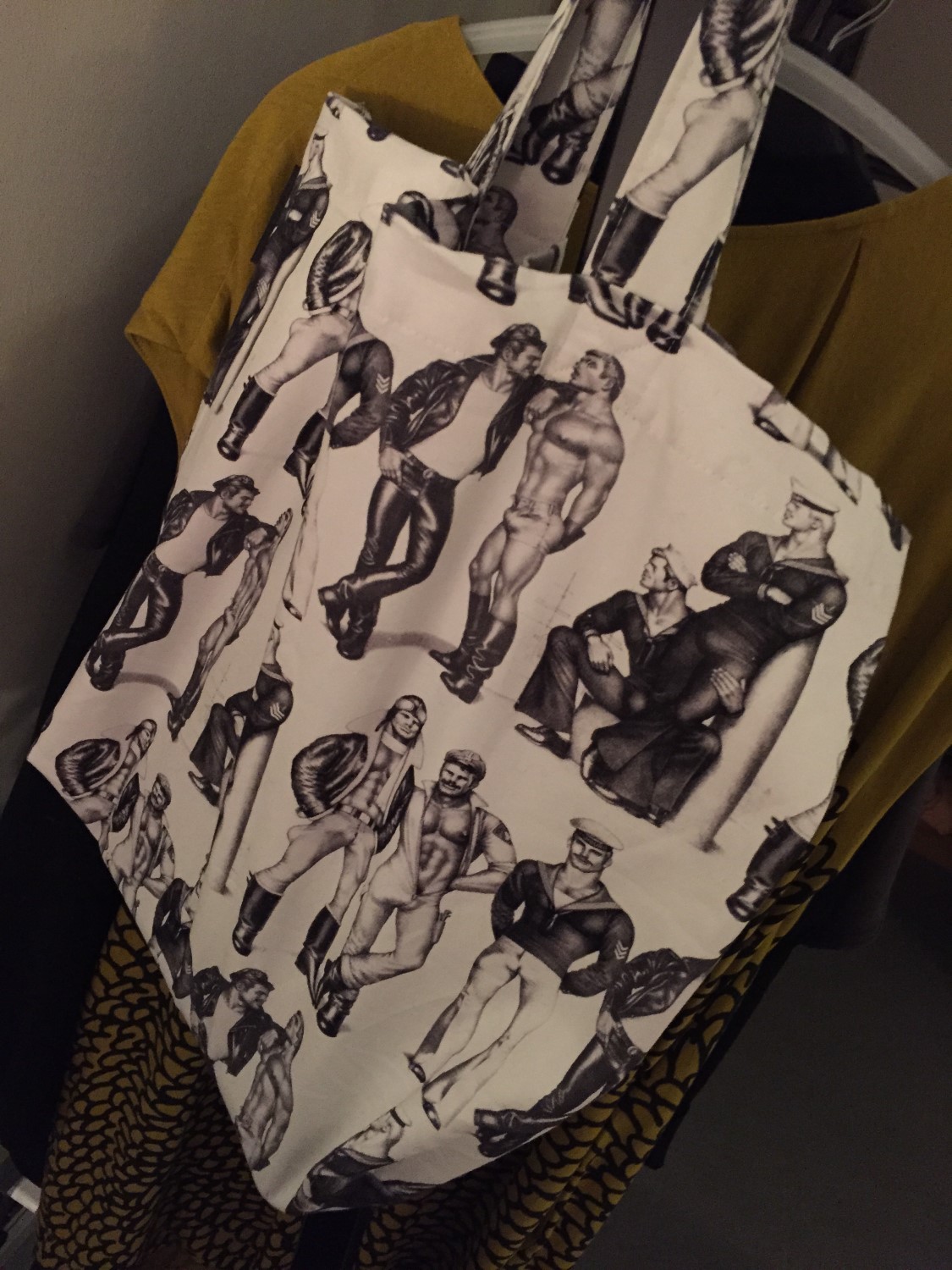 I think it's time to test the miracle worker night cream now!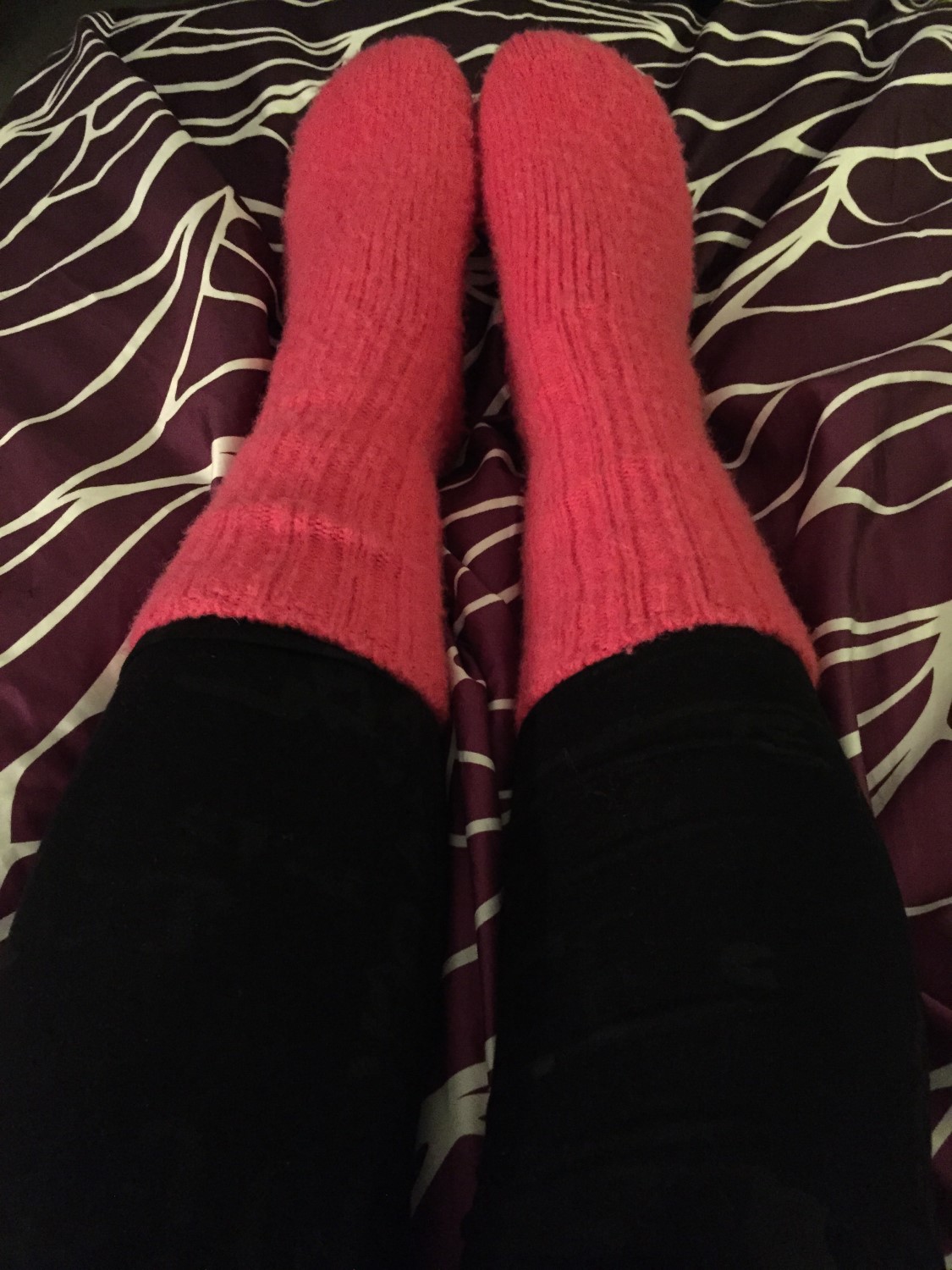 Good night!
Johanna